PASS : Plasma AS a Service
Plasma surface preparation on a subcontracting basis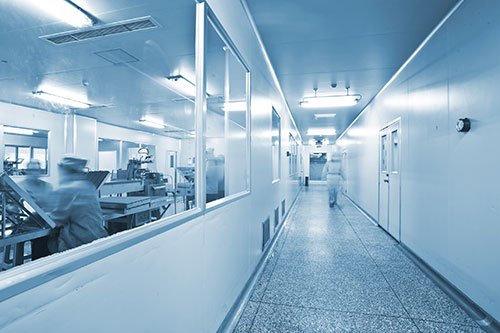 AcXys Technologies, worldwide experts in atmospheric pressure plasma solutions for surface preparations, and ECP, leader of the precision cleaning service for microelectronics, medical, pharmaceutical, automotive and industry, partner to offer a solution called Plasma AS a Service (PASS).
Together the two companies offer an innovative solution of plasma surface preparation on a subcontracting basis.
Atmospheric pressure plasma has been a fast growing technology in the industry for twenty years.
This technology can prepare materials before bonding operations, painting, printing, varnishing or any other process requiring improved surface properties" says Mathieu Thomachot, Director of AcXys Technologies.
AcXys Technologies and ECP now offer the plasma preparation with a service called PASS (Plasma AS a Service) which means on the basis of the customer's needs.
ECP, based in the Montpellier and Grenoble regions, is a specialist in cleaning and reconditioning in ultra-clean environments. With a clean room of 1000 m2 and dealing with tens of millions of items per year, ECP has all the expertise necessary to perform subcontracting operations.
«Every day we clean thousands of parts for our customers", says Olivier Prioux, Director at ECP. "These parts refer to the most demanding areas of different industries: medical, micro-electronics, pharmaceutical, aerospace, automotive. That means no error is allowed from our side".
The company uses many cleaning and parts treatment processes : ultrasonics, sprays, solvents, sand-blasting, drying, sterilization, cryogenic cleaning. The treated parts are then reconditioned in a package that always ensures cleanliness and safety. ECP is also able to perform processing operations such as filling of aseptic vials or pyrogen-free vials cleaning.
"By combining the atmospheric pressure plasma to our existing processes, we offer new possibilities to our customers", adds Olivier Prioux. "Beyond cleaning, we are now able to address materials surface treatment in a more efficient way.»