K 2022 will be the opportunity to present our most recent innovations regarding atmospheric plasma surface treatment and how this technology can make the difference on your production line whether you are looking for surface activation, wettability, better gluing, printing, ….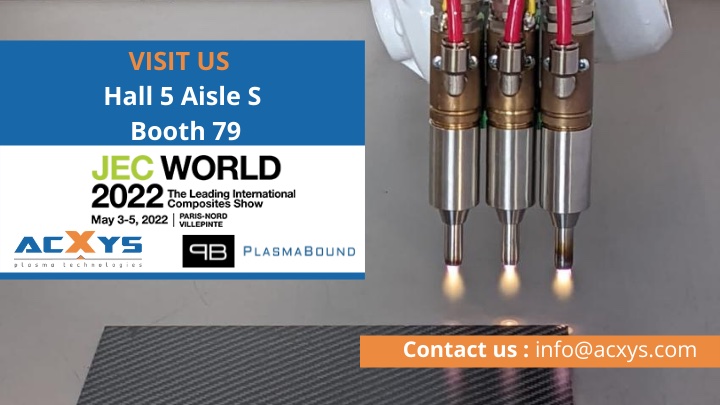 JEC World is the global trade show for composite materials and their applications. AcXys Technologies and PlasmaBound will present for the first time an innovative process lighten the materials used in Automotive, Aerospace, Electronics … thanks to revolutionary composite surface preparation before bonding.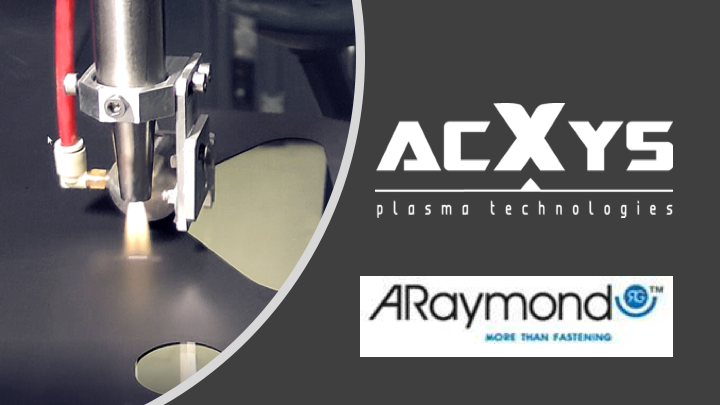 AcXys Technologies and ARaybond introduced an innovative bonding solution aimed primarily at the automotive industry.
This joint innovation originated from a strong belief that adhesive bonding can answer many of their customers' challenges, whether design, structural or safety led.