ULScan: turnkey equipment for surface activation and thin layers deposits
ULScan
At AcXys Technologies, we have developed ULScan to address our clients' needs in terms of cutting-edge atmospheric plasma technologies with fully integrated, yet simple and user-friendly equipment.
ULScan in detail
ULScan works both with ULS for surface activation and ULCoat for thin layer deposits.
Treatment is applied via linear axes, automation functions and touchscreen control are included.
This technology fits perfectly with treating flat, semi-cylindrical and plane parts.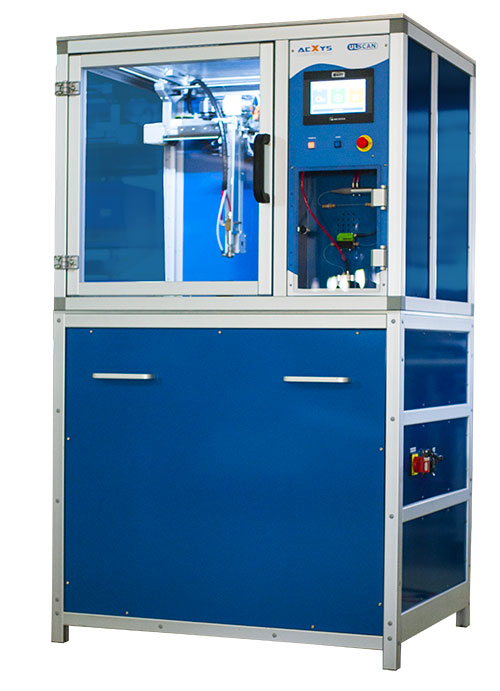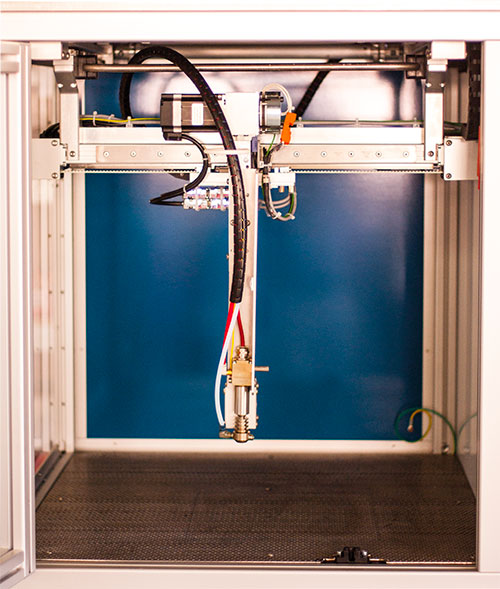 2-to-3-axes tabletop QuickSet robots (2 or 3 axes available)
ULScan main features
– Electrical cabinet
– Closed chamber for treatment
– Mechanical risks-free and hazards-free for users
– Treatment zone is isolated, users are safe from gaseous flows
– Touchscreen
– Automated programming modes
– Emergency stop
– Door sensor
– Extraction sensor