AcXys Technologies has developed test inks to measure the surface energy of your materials
Reliable measure of surface tension for all materials
Assess the material's wettability
A quick simple test, inks are ready for use
Measurement range from 22 to 72 mN/m
Cost effective solution for quality check
Check for oil residues after surface cleaning
Quality check upon reception of parts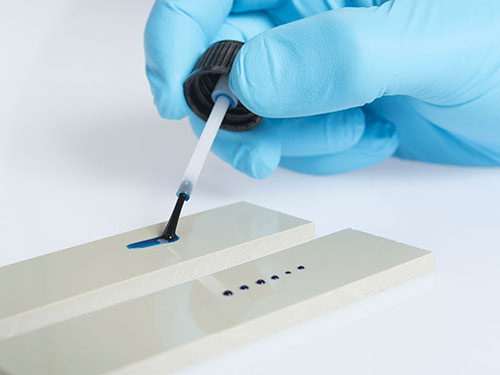 This test is highly efficient when performed prior to printing, painting, varnishing, laminating, coating operations
Test inks packaged in bottles or pens
AcXys Technologies SmartDrop© are available in bottles or pens and can be purchased individually or bundled (shipped in a storage box).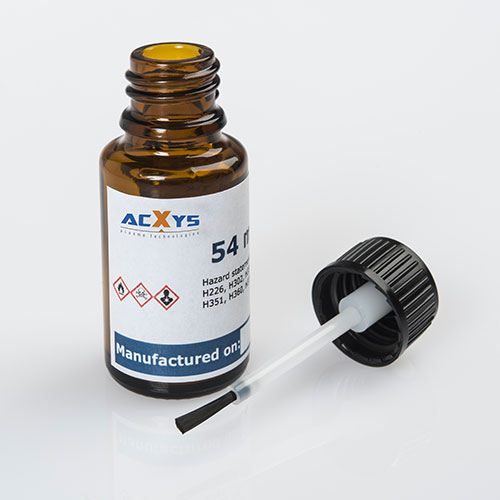 Bottle: apply the test ink with a brush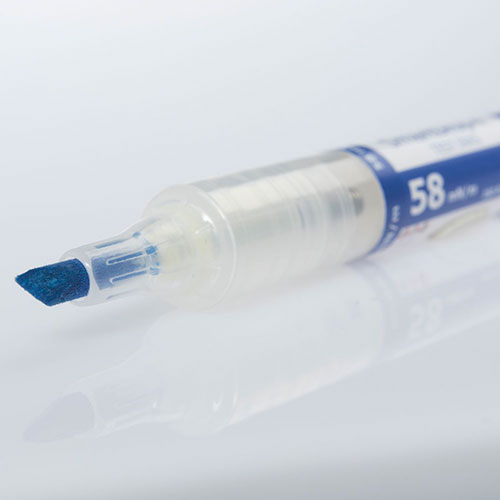 Pen: hold like a regular pen to apply the test ink
Two test ink types : SmartDrop-E and SmartDrop-F
AcXys Technologies has developed two types of smart and easy to use test inks, SmartDrop-E and SmartDrop-F.
With different properties, these two inks have particular uses. To discover more about test inks and their applications, read « Test inks SmartDrop-E or SmartDrop-F, which one to choose? »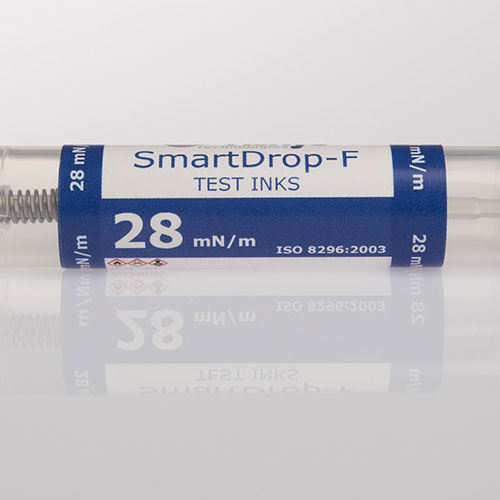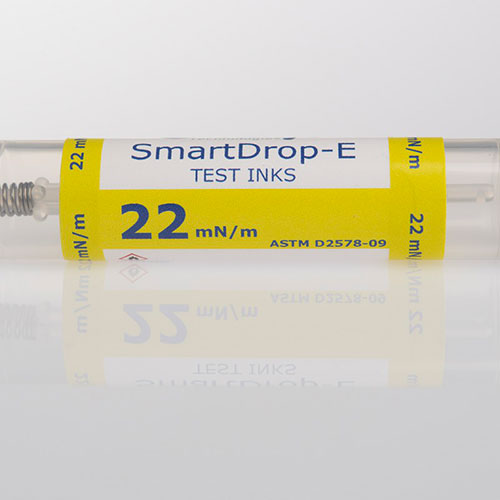 Visit our e-shop dedicated to SmartDrop© test inks.