Meet AcXys Technologies ULS range : incredibly simple to install and use
ULS range
Two versions of ULS equipment are available: ULS NANO and ULS OMEGA.
Both ranges are available as standalone or OEM versions (OEM is screen free).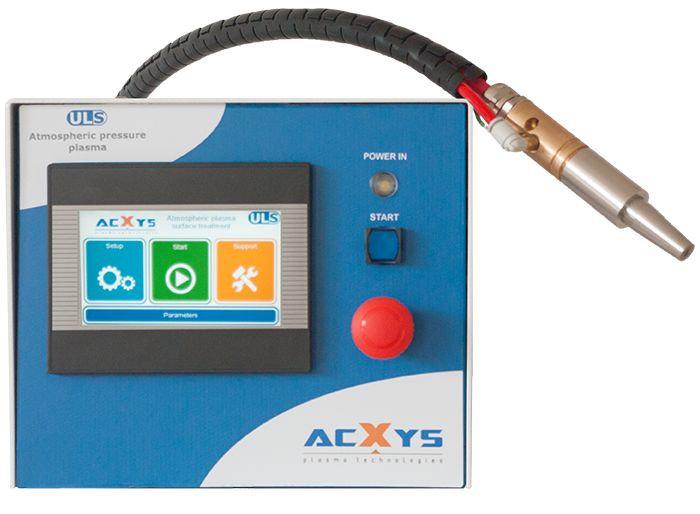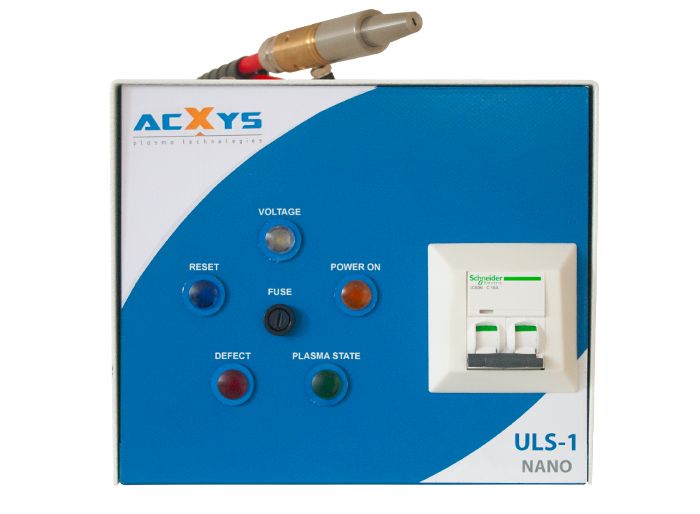 ULS NANO has all of AcXys Technologies' plasma power and high performance into a cost effective, compact and versatile machine.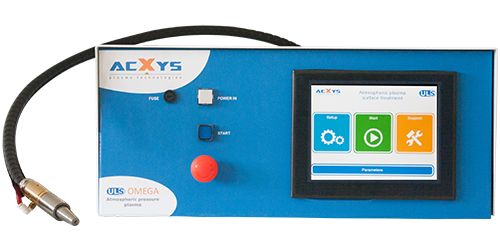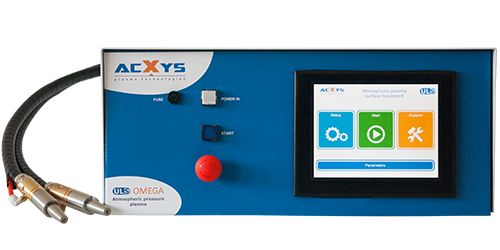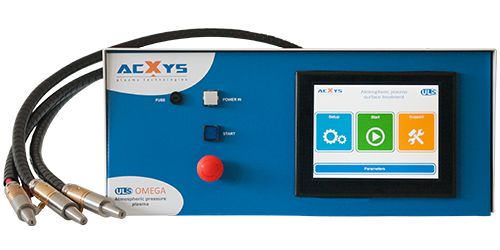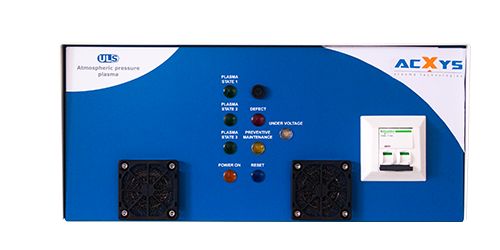 ULS OMEGA has all available interfaces and flexibility required to integrate plasma technologies into complex scientific or industrial environments. This perfect solution fits specific needs for plasma parameters follow-up and monitoring – especially when interactions are necessary with other equipment on the production line.
ULS OMEGA is available with 1, 2 or 3 nozzles to leverage the capacity of treatment in accordance with cycle durations.
ULS modules are flexible and versatile – they can accommodate a larger number of nozzles upon request – when large scale treatments are necessary.
ULS technology
– Integration made easy thanks to a compact design and nozzle
– Local, yet powerful treatment or large-scale scan
– Functional both with open or pressurized air
– External monitoring via I/O signals, Modbus RTU on RS485 or Modbus TCP/IP
– Standalone or OEM version
Intuitive digital interface
– Touchscreen embedded
– Intuitive controlling
– Multilingual interface
– Error detection and troubleshooting
– Real time display of instructions
Compatible gas
– Air
– Nitrogen
– Other gas blend
Benefits of ULS technology
– Clear separation between material treatment and electrical discharge
– Safe from electrical hazards
– Extra-large range of applications for any type of material
– Easy to install
– Control of Process parameter and settings
– Cost effective