An efficient and eco-responsible bonding process
On the occasion of the JEC 2023 exhibition, Usine Nouvelle publishes an article allowing to discover a new process to treat composite materials thanks to the use of atmospheric plasma.
AcXys Technologies and the Irish company PlasmaBound have jointly developed "an innovative surface preparation process for use before the industrial bonding of any composite parts; for example, vehicle body parts (tailgates), structural parts etc" explains Thierry Sindzingre (AcXys Technologies) and Xavier Montibert (PlasmaBound). They added that, "this plasma process allows the dry ablation of thermoplastic resins and is ideal for a variety of applications, from surface preparation before gluing, printing, varnishing, priming, painting etc, to treatments before the application of finishes including many kinds of thin layer depositions etc."
Easily automatable, atmospheric plasma technology allows the implementation of manufacturing processes that are not only effective (e.g., high tear resistance), reliable, fast and economic but also clean and eco-responsible.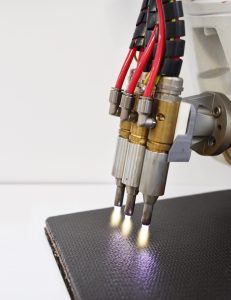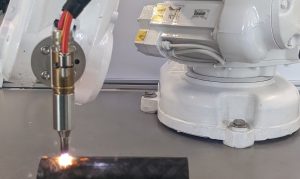 ULS 3 torch ablation of composite fibre sheet and robotised ablation of composite tube.
.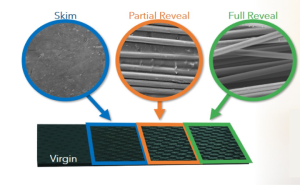 Ablation results as seen under a microscope
AcXys and PlasmaBound will be present at JEC World, from 25 to 27 April 2023,  Paris-Nord Villepinte, (hall 5, stand N80)